Running a business is a lot of work. You went into business because you're good at something. You might be good at installing electrical systems, or making chocolates, or selling houses – or something completely different. However for the business to run well, you also need to know about:
Sometimes it can seem like your business runs you, instead of you running the business. The Chamber can help, with business skills and training. By learning how to run your business better, you can do more: more profit, more time, or more resources to grow your business. You will have more control and more options. The Chamber offers:
Setting Up a Business: Some Basics
Check our Calendar for other Learning Events such as Workshops & Lunch'n Learns
---
About Us The mandate of the Business Skills & Training Committee is to engage and inform EHCC members and the general business community and facilitate their access to business development and education programs, to improve their business success. The committee includes representatives from the East Hants & Districts Chamber of Commerce, NS Department of Labour Skills and Immigration, CBDC Hants-Kings, East Hants Community Learning Association, Futureworx, the Municipality of East Hants and the business community.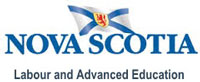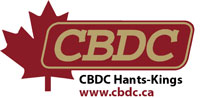 The committee oversees the Essential Business Skills programs, which are fully funded by the Nova Scotia Department of Labour Skills and Immigration under its Workplace Education Initiative.