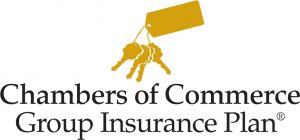 ---
MEDICAL & DENTAL PLAN
The Chambers Plan has been providing small business health insurance since 1970, offering flexible benefit plans with comprehensive coverage to employees and their families, at rates usually enjoyed by larger firms. Working with over 30,000 businesses, the Chambers Plan is considered the #1 group plan for small businesses in Canada with thousands joining each year.
PLAN FEATURES
Personalized coverage
Customize your benefit program based on your business's needs.
Personalized cost
Customization puts you in control so you get top value for your dollar.
Rate stability
Higher than usual claims one year? You won't be singled out for a price increase.
Guaranteed approval
With three or more full-time employees, you can choose options that guarantee coverage to you and your employees.
No industry restrictions
All for-profit businesses are eligible to participate in the Chambers Plan.
No minimum firm size
Your company is eligible to apply even if it's a one-person operation.
Fast, accurate payments
Most health and dental claims turn around in 48 hours. For more information, please contact Don or Jeff at Theriault Financial Inc.: don@tfi.cc jeff@tfi.cc 902-434-9088