Cyber Security Webinar
May 9 @ 12:00 pm

-

1:00 pm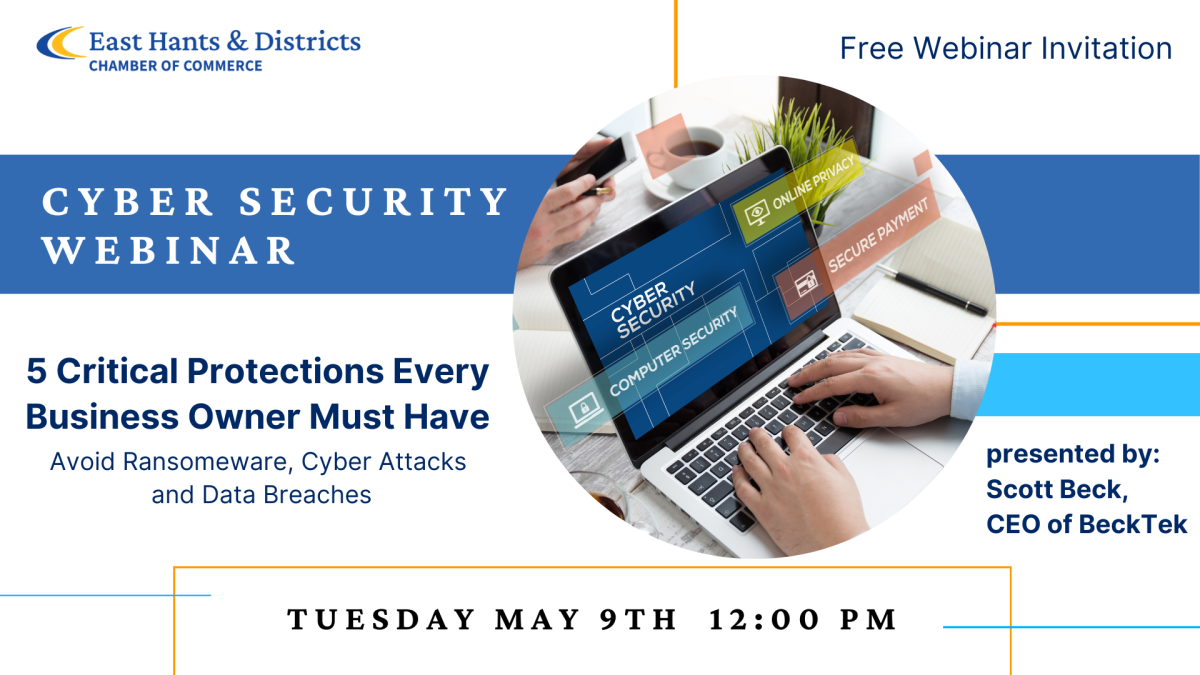 5 Critical Protections Every Business Owner Must Have in Place Now to
Avoid Ransomeware, Cyber Attacks, and Data Breaches
Presented by Scott Beck, CEO of the fast growing Cyber Sercurity & IT Service firm, BeckTek. 
During This Must-Attend Webinar You'll Discover:
The scary risks of mobile and cloud computing – and critical policies, procedures and protections EVERY business must have in place NOW to protect themselves; overlook even one and you're exposing yourself to security breaches, damaging and expensive litigation, employment lawsuits and having confidential company information exposed to competitors, hackers and cybercriminals.
The #1 security threat to your business that antivirus, firewalls and other security protocols are defenseless against.
A SHOCKING truth about bank fraud that most businesses don't know about that could (literally) wipe out your bank account.
Why firewalls and antivirus software give you a false sense of security – and what it REALLY takes to protect your organization against new threats and today's sophisticated cybercrime rings.
No cost to attend.