6th Annual Memorial Trivia Night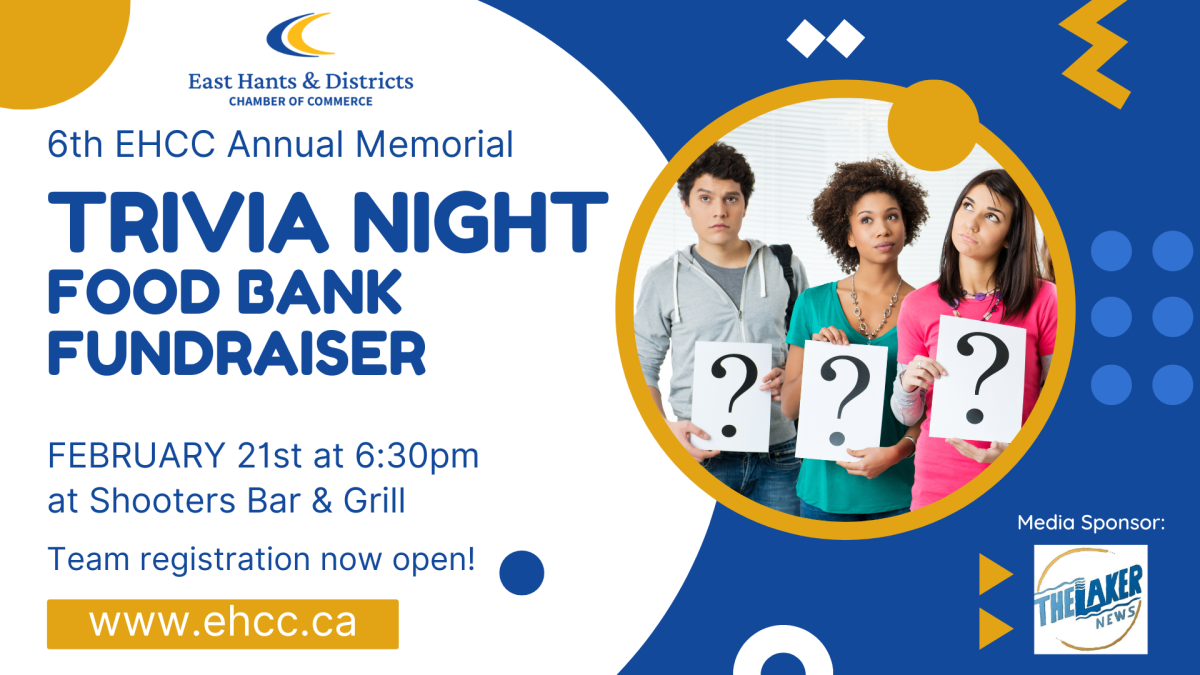 The EHCC is hosting its 6th Annual Memorial Trivia Night fundraiser Tuesday, February 21st, 2023 from 6:30 – 9:00 pm at Shooters Bar & Grill. All profits raised from the event will be donated to the four food banks in East Hants & Districts area: Shumilacke Food Bank, Sharing & Caring Angel Tree Food Bank, Indian Brook Food bank and the Hants North Food Bank. From the initial event held in 2018, over $25,000 has been raised and divided amongst the four organizations.
We are looking for local businesses and community members to gather a team together to enjoy the evening. The cost to enter team of up to 5 is $100.
REGISTRATION NOW CLOSED